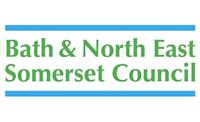 Bath (City Centre Area)
Bath is a city in the ceremonial county of Somerset in the south west of England. It is situated 97 miles (156 km) west of London and 13 miles (21 km) south-east of Bristol and is the principal centre of the unitary authority of Bath and North East Somerset (B&NES).
The city was first established as a spa with the Latin name, Aquae Sulis ("the waters of Sulis") by the Romans in AD 43, although verbal tradition suggests that Bath was known before then. They built baths and a temple on the surrounding hills of Bath in the valley of the River Avon around hot springs. Much later, it became popular as a spa town during the Georgian era, which led to a major expansion that left a heritage of exemplary Georgian architecture crafted from Bath Stone.
The City of Bath was inscribed as a World Heritage Site in 1987. The city has a variety of theatres, museums, and other cultural and sporting venues, which have helped to make it a major centre for tourism, with over one million staying visitors and 3.8 million day visitors to the city each year. The city has two universities and several schools and colleges. There is a large service sector, and growing information and communication technologies and creative industries, providing employment for the population of Bath and the surrounding area.
Taxi Transfers available from Bath (City Centre Area)
Save time, patience and airport parking fees & take the hassle out of travelling by letting us take you to or from Bath (City Centre Area) and the destination of your choice.
Taxi2Flight offers convenient, affordable and reliable Bath (City Centre Area) taxis to and from your home, hotel or work address in Bath (City Centre Area) and your chosen destination.
Transfers from Bath (City Centre Area) to:
Journey Information from Bath (City Centre Area)
Some brief information about your journey times and distances from Bath (City Centre Area) follows. Please note that distance & travel durations are approximate and routes taken may vary according to traffic, weather and so on.
Bath (City Centre Area) to/from:
Bristol Airport
approx. 30 miles and a 45 minute journey time
Birmingham Airport Airport
approx. 110 miles and a 150 minute journey time
Cardiff Airport
approx. 84 miles and a 120 minute journey time
Exeter Airport
approx. 68 miles and a 90 minute journey time
Gatwick Airport
approx. 120 miles and a 150 minute journey time
Heathrow Airport
approx. 98 miles and a 120 minute journey time
Luton Airport
approx. 126 miles and a 150 minute journey time
Southampton Airport
approx. 65 miles and a 80 minute journey time
Stansted Airport
approx. 155 miles and a 180 minute journey time